FROM JUDITH'S DESK
Each year, I look forward to the Children and Youth Summit at the State Capitol. I love to see youth take an interest in civic affairs, and I find that our young people are both thoughtful and passionate in sharing their ideas about what will make Hawaii a better place to live, learn, and work.
More than 200 youth and youth advocates participated this year. Hoala School, a small private school in Wahiawa, brought all of its 7th to 12th grade students. Youth from the Bobby Benson Center, Marimed Foundation, and Hale Kipa's residential programs participated.
Moanalua High School students again volunteered as breakout group facilitators and recorders.
In the opening session, our youth panel did an awesome job. Kudos to:
Sarah Riddle from Project Kealahou who spoke about the need for and value of gender specific mental health programs;
Brysen Go, who organizes CPR training for children and youth through the Hawaii Heart Foundation;
Alexandria Roth from Youth Empowering Youth who shared ideas about youth empowerment;
Brennan Lee, the student member of the Board of Education who addressed public education needs;
Adrienne Wilson, Miss Nuuanu, who talked about sustainability; and,
Cedric Gates from The Active Hawaii Organization who spoke about employment and independence.

The top five priorities that came out of the Summit included:

Reducing cyberbullying and racism/promoting LGBT rights;
Domestic violence/women's rights – increase resources for therapy, spread awareness, and establish peer support systems;
Increase the minimum wage;
More hands-on programs in schools; and,
Increase renewable energy sources.
Now let's see what happens during the 2016 legislative session to make these priorities a reality in the Aloha State.
RESOURCES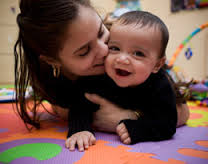 TEEN PARENT RECRUITMENT FOR UNIVERSITY STUDY
Study Recruitment: Teen Pregnancy and Parenting among Native Hawaiian Youth (compensation provided)
Dr. Liz Aparicio is recruiting 18-19 year old participants on Oahu for individual qualitative interviews as part of a mixed-method study on (1) sociocultural factors of teenage pregnancy among Hawaiian youth and (2) experiences of teen parents after the baby is born.
Detailed information is available here: www.smore.com
Please consider referring interested young adults to the study using this form: Sign up
A $25 "thank you" gift card will be provided to participants. Mahalo!

BECOME A HAWAI'I SAYS NO MORE ALLY
A Hawai'i Says NO MORE Ally is an individual, organization or business that supports Hawai'i Says NO MORE, is willing to raise awareness and visibility to end domestic violence and sexual assault.
Now you or your organization/business can join Hawai'i Says NO MORE as an Ally. Put yourself on the Hawai'i Says NO MORE Ally Map by following the simple steps below.
Step1: Visit Hawaii Says No More
Step 2: Click on the appropriate link and enter the information requested.
Step 3: Your information will be posted on the Ally Map in about 2-3 business days.
Have questions or issues? Send an e-mail to info@hawaiisaysnomore.org. To learn how to raise awareness about ending domestic violence and sexual assault, visit Hawaii Says No More and download toolkit.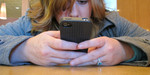 TEXT MESSAGING FOR SUICIDE PREVENTION
With younger generations using cellphones less for actual conversation and more for text messaging, suicide prevention organizations are setting up ways that let distraught youths seek help that way.
Young people may not be able to articulate their feelings in a phone conversation, said Dr. Jill Harkavy-Friedman, vice president of research at the America Foundation for Suicide Prevention, yet their emotions became crystal clear in a text conversation.
"What we found is that parents would look at their children's phones after a suicide and see all the distress their children were experiencing," she said.
The same Samaritans telephone number often seen posted near bridges — 877-870-4673 FREE — can be used for text messages, Mongeau said.
People texting the organization are connected with a volunteer trained in the use of text messaging, and familiar with the grammatical quirks, abbreviations and emoticons used in text messaging. In fact, most of the organization's volunteers are under 30, with some as young as 16, and are already well-versed in text messaging, Mongeau said.
The Samaritans texting service is so far available daily only from 3 p.m. until 11 p.m., (EST) the period after school when young people tend to have more time on their hands, Mongeau said. But the goal is to make the program available 24/7.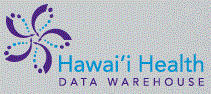 HAWAII HEALTH DATA WAREHOUSE WEBSITE AVAILABLE
A new Hawaii Health Data Warehouse (HHDW) web site www.hhdw.org was launched on October 12 which is now mobile responsive so you can more easily view it on your tablet or smartphone.
The main new feature of the web site is the interactive query section, Hawaii Indicator-Based Information System for Public Health (Hawaii-IBIS), where you can build your own reports! Initially there is a subset of health indicators from the Behavioral Risk Factor Surveillance System (BRFSS), starting with 2011-2013 data.
You will be able to select your health indicator and it will automatically generate a default report, by county, aggregated for all available years. The default report includes a chart, data table and map. You can then modify the query, to change or add filters, to display by different demographic characteristics (age, sex, race, etc), or change how the results are displayed. You can also export the results to excel.
In the coming months we will be adding more BRFSS indicators and will also start to add indicators from Vital Statistics, Pregnancy Risk Assessment Monitoring System (PRAMS), Youth Tobacco Survey (YTS), Youth Risk Behavior Survey (YRBS) and Hawaii Health Survey (HHS).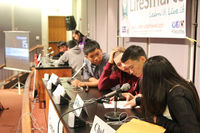 LifeSmarts PROGRAM AVAILABLE
LifeSmarts is a FREE educational program that develops the consumer and marketplace skills of teens in a fun and rewarding way. The Varsity (grades 9-12) and Junior Varsity (grades 6-8) programs complement any school curriculum or afterschool activity. The Varsity program is a team online competition that culminates to an in-person State Competition. The state champion team will then represent Hawaii at the National Competition in April in Denver, Colorado.
The LifeSmarts content focuses on five key areas of consumer knowledge in today's marketplace: Personal Finance, Consumer Rights & Responsibilities, Health and Safety, Environment, and Technology. Varsity teams are formed with one adult coach and at least four high school level students. Registration can be done online for FREE at lifesmarts.org.
Important Dates to Remember:
Now until Dec. 4, 2015 | Online registration continues to remain open
Dec. 4, 2015 | Online competition closes at 7pm HST
Feb. 20, 2016 | In-person Hawaii State Competition
April 9-12, 2016 | National Competition held in Denver, Colo.
Contact info:
Jessica Chillingworth jchillin@dcca.hawaii.gov
(808) 586-2737
LifeSmarts is a program of the National Consumers League (NCL) and is brought to Hawaii by the Department of Commerce and Consumer Affairs Office of the Securities Commissioner in partnership with the Hawaii Credit Union League.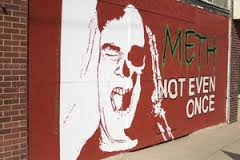 RAISE THE VOLUME ANTI-METH RALLY
Monday, November 30th
Beretania side of Hawaii State Capitol
Sign making 3-3:45pm
Program 4-4:20pm
Sign waving 4:20-5:30pm
More information available here:
Hawaii Meth Project
TRAINING
STATE AND COUNTY ALCOHOL EPIDEMIOLOGICAL PROFILES DATA USE TRAINING
Please register to attend this free training titled: "How to Use and Apply Data from State and County Alcohol Epidemiological Profiles for Practical Applications"
Please register early as seats are limited.
Registration site: SurveyMonkey
(Registration is necessary for all individuals who wish to attend this training session.)
Training sites' information:
Tuesday, November 3, 2015 1:00 pm – 5:00 pm Kona / Community Hospital 79-1019 Haukapila Street Kealakekua, HI 96750 - Conference room 3
Wednesday, November 4, 2015 1:00 pm – 5:00 pm / University of Hawaii at Hilo 200 W. Kawili St. Hilo, HI 96720 - Science and Technology Building room 118
Friday, November 6, 2015 12:45 pm – 4:35 pm / University of Hawaii Maui College 310 W. Kaahumanu Avenue Kahului, HI 9673 - Laulima 225
Friday, November 13, 2015 1:00 pm – 5:00 pm / Kauai Community College 3-1901 Kaumuali`i Highway Lihue, HI 96766 - Health Science Room 128
Tuesday, November 17, 2015 8:30 am – 12:30 pm / Hawaii High Intensity Drug Trafficking Areas (Hawaii HIDTA) 500 Ala Moana Boulevard Honolulu, HI 96813 - Suite 200 in Tower 5
Thursday, November 19, 2015 12:30 pm – 4:30 pm / Alcohol and Drug Abuse Division (ADAD) in Kapolei (Kakuhihewa Building) 601 Kamokila Blvd., Kapolei, HI 96707 - Room 577B
Learning objectives:
How to read and interpret data in State and County Epidemiological Profiles
Current alcohol-related data at state- and county-level
Why using profile data is important
How to use data from epidemiological profiles for practical applications (needs statement in grant proposal and program planning)
What evidence-based programs are and why they are important
How to find evidence-based programs
Cost: Free of charge
Lunch: No lunch will be provided. Small snack will be available.
CEUs: 4 hours of continuing education credits (approved by ADAD DOH) upon completion.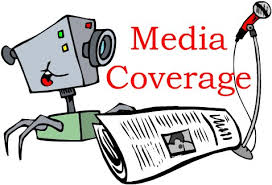 HAWAII YOUTH SERVICES NETWORK QUARTERLY MEMBERSHIP AND NETWORKING MEETING
THE MEDIA AND NON-PROFITS: HOW TO GET YOUR STORY OUT
Featuring Rick Blangiardi, General Manager, Hawaii News Now
What makes a story newsworthy?
What are some effective ways to approach a media outlet to pitch a story?
What can we do to encourage more coverage of youth issues? To present youth in positive ways in the news?
How can we respond to coverage of an issue or an organization in order to provide more balanced or positive coverage?
Thursday, November 19, 2015 10:00 a.m. – 1:00 p.m. Honolulu Airport Hotel 3401 N. Nimitz Hwy., Honolulu HI 96819
Cost (includes lunch): HYSN member agencies - $25
Other organizations and individuals - $35
To register click on this link: 123signup
If you have difficulty with registration, please contact
Jennifer at 808-531-2198 ext. 2 or via e-mail at jennifer@hysn.org
Registration deadline: November 12, 2015.
Airline subsidies for Neighbor Island HYSN member agencies:
1 round trip ticket for HYSN member agencies with dues paid for the current year. Contact Jennifer Fonseca (808-531-2198 ext. 2 or